I Couldn't Ask for a Better Pup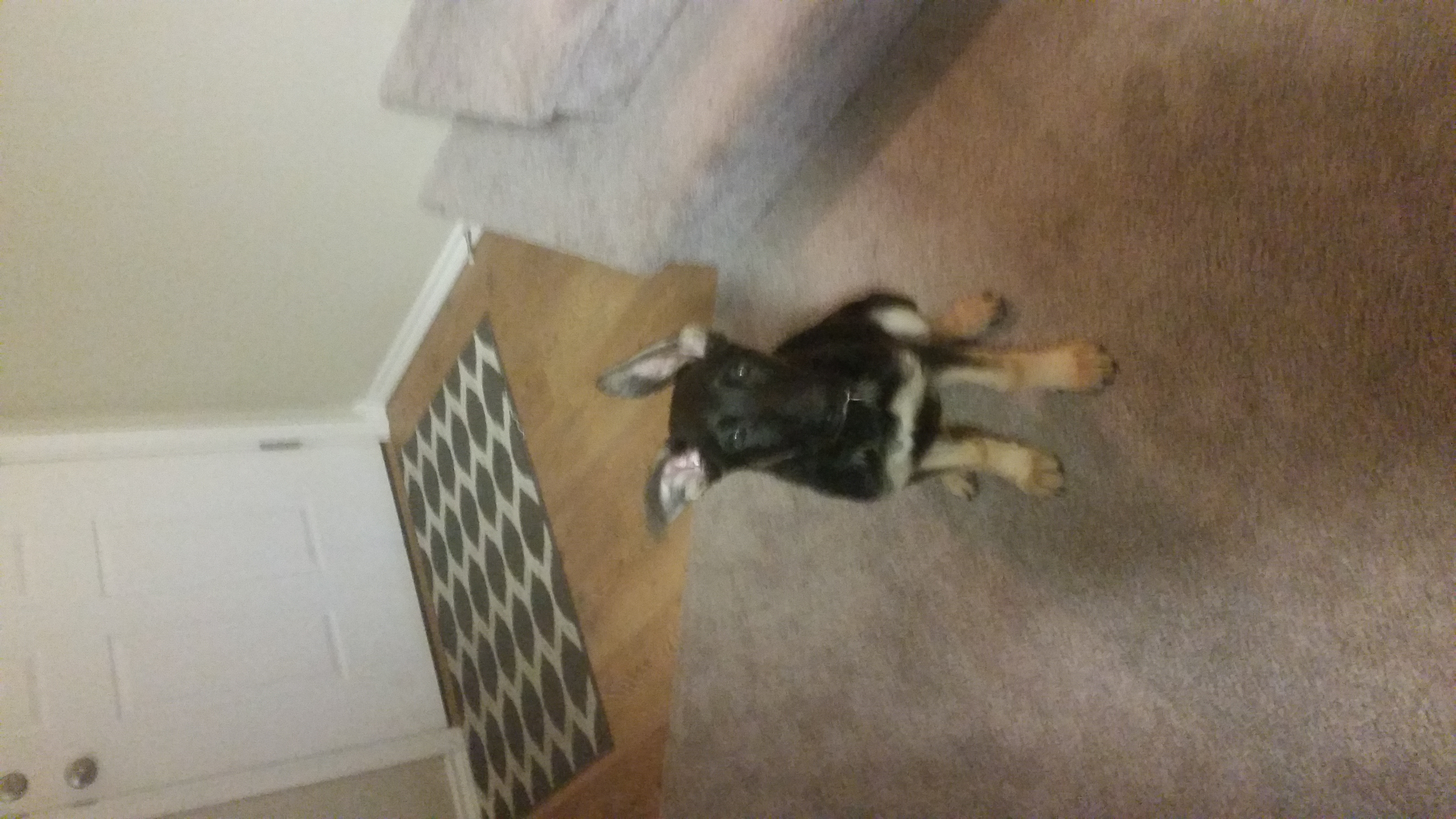 Like the title states I could not ask for a better pup (Duke is 16 weeks old when I wrote this on January 31st, 2017) nor could I ask for a better breeder to get him from. Cindy was so great to work with on the process of getting my puppy. I started talking to Cindy a little under a year before I purchased one of her fantastic puppies. She responded quickly, and honestly, with all my questions (and trust me I had a lot of them) She let me come out and visit her dogs whenever I wanted, and after the puppies were born I was there almost every weekend checking in on them, which she was more than OK with. This is a lady who truly cares about GSD's and not just making money as a breeder. Trust me she could sell these dogs for a lot more than she does, but she doesn't because she wants the everyday person to be able to afford a high quality dog!
My puppy was born on October 8th, 2016, and his name is Duke. I have never owned a GSD before him, but I have raised two other puppies both from 8 weeks old and I can honestly say that Duke is by far the easiest puppy that I have ever had. He has the energy of a pup of course and I have had to correct him on basic things like jumping up and common puppy behavior but he is for sue not a wild child by any means. He truly cares about his family, at about 12 weeks of age his protective instincts already started to kick in. For example if he hears a strange noise, or a knock on the door he will instantly stand in front of my family and me in a protective manor until he recognizes the person coming into the door, I find that trait very cool seeing as I have 3 young children and I know he will protect them, especially when he is older.
Duke is great with my kids, I have a 6, 4, and 2 year old that adore him. Mind you I have had to correct some behavior and let Duke know that he is at the bottom of the totem pole, so to speak, when it comes to family structure but he has learned and adapted very quickly. He is so smart it amazes me sometimes.
Duke has a great look to him and when he is fully grown I know he will be a very handsome boy. I get compliments all the time at how great he looks, and how big he is going to be (very big paws). He is 16 weeks old right now and he fills my family's heart with so much joy and we owe it all to Cindy and her great dogs at Angel Day German Shepherds. If you decide to purchase your pup from her you will not be disappointed!